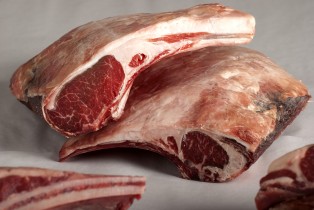 Lamb
Our lamb is grass-fed summer lamb raised sustainably and humanely on family ranches in the Northern Rockies. The meat is tender and lean, with subtle hints of mountain grasses and herb flavor. It is nutritionally rich, 100% grass-fed and never given hormones or antibiotics. We offer a variety of individual cuts at Prairie Harvest.
We also offer Colorado Lamb, processed in Greeley, CO which is considered the mainstay of many high end steak houses around the country for its consistency, rich flavor and larger loins.
We also offer Frenched Lamb Racks from Australia and New Zealand, which are famous for their high quality, all-natural sweet mild taste.